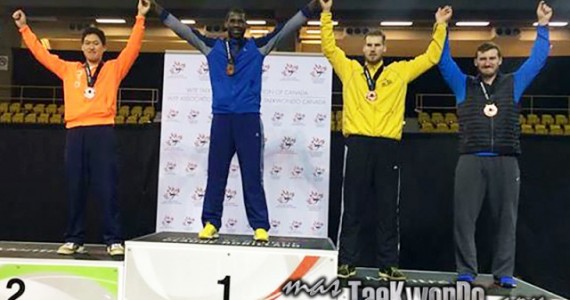 Anthony Oro y Plata Obame Carolena Open letter to Canada
Final classification:
Heavy Masculino +87 kg.
1) Anthony Obame (GAB)
2) Phillip Yun (USA)
3) Vedran Golec (CRO)
3) Stephen Lambdin (USA)

Bantam Femenino -53 kg.
1) Yun-Wen Huang (TPE)
2) Carolena Carstens (PAN)
3) Angelica Bertucca (CAN)
3) Jennifer Navarro (ARG)
Club Elite Ramos & Brigitte gets two medals at the Canadian Open. Gold and Silver for Anthony Obame Carolena Carstens.